Linking Qualified Claimants to Legal Resources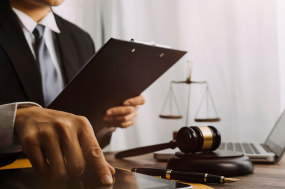 Welcome to People's Justice – your trusted guide in navigating the complex world of legal settlements. Our goal is simple: to make this journey easier for you.
We're not a law firm. Think of us as your personal guide, connecting you to a vast network of legal firms ready to fight for you without asking for a penny upfront.
We believe in the power of knowledge. That's why we provide you with up-to-date, easy-to-understand information about the cases that matter most to you.
Your trust is important to us. That's why we've taken every step to ensure your data remains private and protected.
Why People's Justice? Because we believe that everyone deserves access to justice, no matter who you are. We're not just your link to the legal world, we're your partner in this journey. Together, we can turn a complex process into a path towards fairness.
What to expect?
In the world of legal settlements, attorney fees can sometimes seem high. But, it's essential to understand that these reflect the extensive effort, resources, and risk undertaken to win your case. From painstaking research and securing expert witnesses to shouldering court costs and associated expenses, the law firm carries these costs upfront.
At People's Justice, we partner you with firms that only receive payment upon a successful settlement. This means their dedication and investment are directly tied to a successful outcome for you. They handle the complexities and costs, so you don't have to, and their success is directly tied to yours.
Think of it not as a fee, but as a shared commitment to justice. Our goal at People's Justice is to ensure you get the highest possible compensation, and to do so, we bring on board partners who are prepared to invest heavily in your case. It's a win-win model – they only win when you do.